BEEFit Yoga
Wednesday, January 30, 2019
6:30am - 7:00am
Join us for a Yoga and PiYo format blend where you'll work on breathing, flexibility, strength, and balance poses all set to upbeat music. Appropriate for all levels of fitness from beginners to advanced, this class will encourage the body and mind to connect while harnessing greater strength and flexibility practices you can take back to the ranch.
$40 per person

*Receive 5,000 bonus points for the BEEFit Wellness Program for Participating!
Convention First Timer Orientation
Wednesday, January 30, 2019
12:45pm - 1:45pm
Open to all First Time Convention Attendees
Plan to attend this session where you'll meet NCBA leadership and other first time attendees. You'll learn:
How to get the most benefit from attending your first convention
Which events you should attend
How to navigate around the Convention Center
What networking opportunities are available
Who to go to with questions
How the committees work and how you can become involved
Don't miss this important and informative session to make the most of your convention experience!
Cattlemen's College
Wednesday, January 30, 2019
7:00am - 8:00pm
$300 per person
Cattlemen's College is famous for stimulating and thought-provoking sessions that can help generate high returns for your operation. Join us to find out why year after year, Cattlemen's College is the cattlemen's number one resource for education and profit-building advice.
You must be registered for Cattlemen's College to attend. Prices include Tuesday sessions and reception, Wednesday sessions and lunch. To attend Cattlemen's College, you must also purchase a Full Registration or a One-Day: Wednesday Registration.
All Cattlemen's College sessions will be recorded and a link will be put on BeefUSA.org following convention.
Learn More about Cattlmen's college

Sponsors
Opening General Session
Wednesday, January 30, 2019
2:00pm - 3:30pm
Featuring Terry Bradshaw
Pro Football Hall of Fame inductee Terry Bradshaw is an award-winning broadcaster and popular actor. He is also a gospel/country singer, best-selling author and breeder of championship quarter horses. Having first established himself on the gridiron with NFL's Pittsburgh Steelers, today Bradshaw is acknowledged as a preeminent NFL studio personality. He has also appearanced on several feature films and numerous television shows. In addition, he launched a successful singing career by recording four albums, and is the author of five acclaimed autobiographies. Bradshaw has received numerous awards during his diverse career – including becoming the NFL's only player to receive a star on Hollywood's Walk of Fame. He makes his home in Oklahoma with his wife Tammy, and has three daughters; Rachel, Erin and Lacey.

Sponsors
BOURBON STREET Bash- WELCOME RECEPTION
WEDNESDAY, JANUARY 30, 2019
3:30pm - 7:30pm
The official kick-off to the 2019 NCBA Trade Show! Join us for a Bourbon Street Bash like you've never seen before and check out all that the Trade Show floor has to offer.
Sponsors
Young Beef Leaders Networking Reception
Wednesday, January 30, 2019
7:00pm - 8:00pm
Network with your peers across the industry at the YBL Networking Reception! Enjoy tasty beef treats & beverages as we kick off a great week of activities for those who are up & coming in the beef business.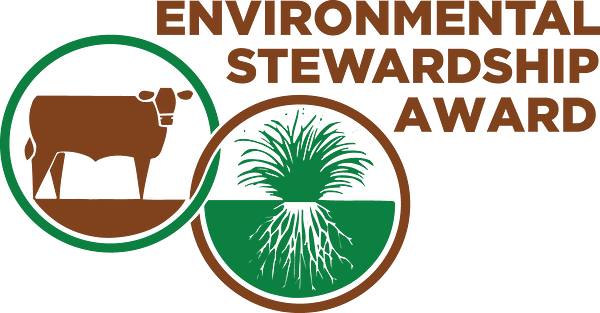 ENVIRONMENTAL STEWARDSHIP AWARDS RECEPTION
Wednesday, January 30, 2019
8:00pm - 10:00pm
Come one and all to help celebrate this prestigious award program. The Environmental Stewardship Awards program recognizes cattle producers across the nation who use innovative practices to protect and enhance natural resources while maintaining or increasing the profitability of their businesses. See video highlights of this year's cattle ranches voted as the best in their region and help congratulate the 2018 top winner.
Sponsors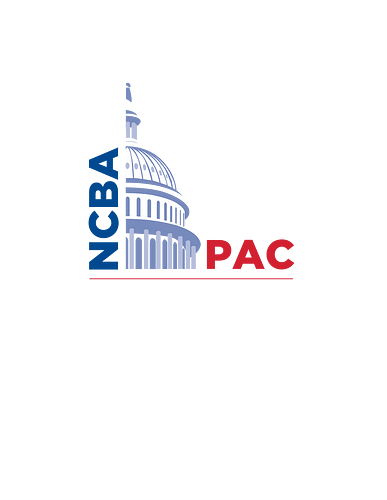 NCBA PAC Auction
Wednesday, January 30, 2019
8:30pm - 10:30pm
Come help support the NCBA Political Action Committee by bidding on numerous unique and limited gifts, prints, hunts and trips. All auction funds help support NCBA's engagement in the political campaign process.

Have you ever wished you could have an impact on the future of the U.S. beef cattle industry?
Contributing to the NCBA PAC gives you that opportunity. Do your part to preserve the future of the beef industry!


Wednesday Schedule
Registration Open
6:00am - 7:00pm
Cattlemen's College
8:00am - 12:00pm
Opening General Session
2:00pm - 3:30pm
Bourbon Street Blowout - Trade Show Welcome Reception
3:30pm - 4:30pm
Environmental Stewardship Awards Reception
8:00pm - 10:00pm
NCBA-PAC Reception & Live Auction
8:30pm - 10:30pm
Opening general session